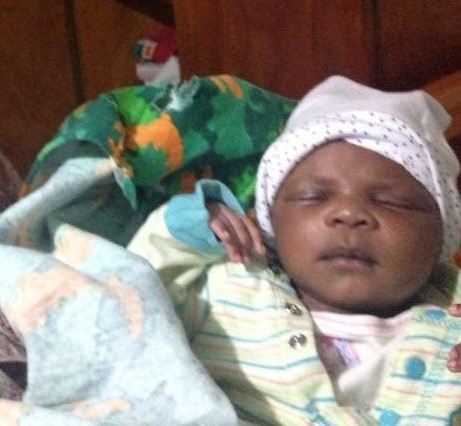 By Rita Langeland
Some of the circumstances which surround how a child comes to live at Treasures of Africa Children's Home are so heartbreaking we don't even like to speak about them. Our newest "treasure" has such a tragic story. But instead of focusing on those sad circumstances, we are determined to speak LIFE and BLESSING and LOVE and JOY and PURPOSE over each life entrusted to our care. We had the privilege of naming this precious treasure and chose Charity Joy - (charity means LOVE) because we wanted to speak the opposite of her beginning in life. She is a tiny treasure - barely weighing five pounds, though doctors believe she was 2 weeks old when she was found abandoned a few days ago. Please pray for this beautiful baby - for perfect health and the spirit of love and joy to be the trademark of her life despite a rough beginning. She has already brought joy to the house of Treasures of Africa Children's Home!
From our youngest treasures to our oldest - we are committed to seeing these children loved and cared for and trained to become godly leaders. This past week we experienced a major milestone in the history of Treasures of Africa Children's Home. Two of our oldest boys - Benny and Emmanuel - began college in two different countries! Emmanuel started Bible College in Mombasa, Kenya and Benny started at Christ for the Nations in Dallas, Texas - our first student to study in the USA!

These are miracles

for two Tanzanian boys who once had no hope of even going to high school - let alone college! God has been faithful - and we are so grateful to all who have partnered with us in prayer, faith and finances to see these miracles come to pass.
Please keep us in your prayers during this new year - we have many new challenges facing us and larger financial responsibilities as our children get older and begin their advanced education. If you can help financially please consider making a tax deductible donation:

May God BLESS your 2017 with abundance! If you would like to hear a Prophetic WORD for 2017 - please go to our website hiddenwithchrist.com.
Or click on the link below to listen to the audio message "The Year of God's Deliverances:"