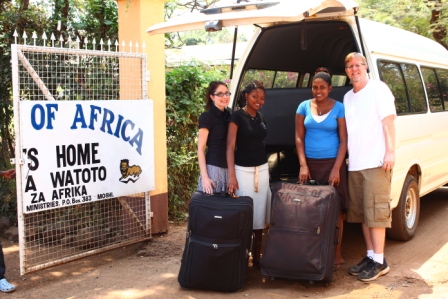 TOA Directors Warren and Christina Oberst with Irene and Margaret as they send the girls off to Mt. Meru University in Arusha, Tanzania
One week ago - this amazing event (pictured at left) occurred at Treasures of Africa Children's Home - we sent our first two children off to college! After living at Treasures of Africa for 7 1/2 years - Irene and Margaret - both now 18 years old - were packed up and taken to Mt. Meru University in Arusha. This is a real milestone for our organization bringing to fruition our dream of raising and training leaders for the nation of Tanzania (read more in our upcoming edition of VICTORY MAGAZINE which will be released on Sept. 15.

Click HERE

to sign up for E-version of our Bi-monthly Victory Magazine and other occasional updates).
Please consider making a donation to our Education Fund - which helps us cover School Fees and other Academic expenses for our kids from Kindergarten to University level! You can give securely online by

CLICKING HERE

and help us educate future leaders for the nation of Tanzania!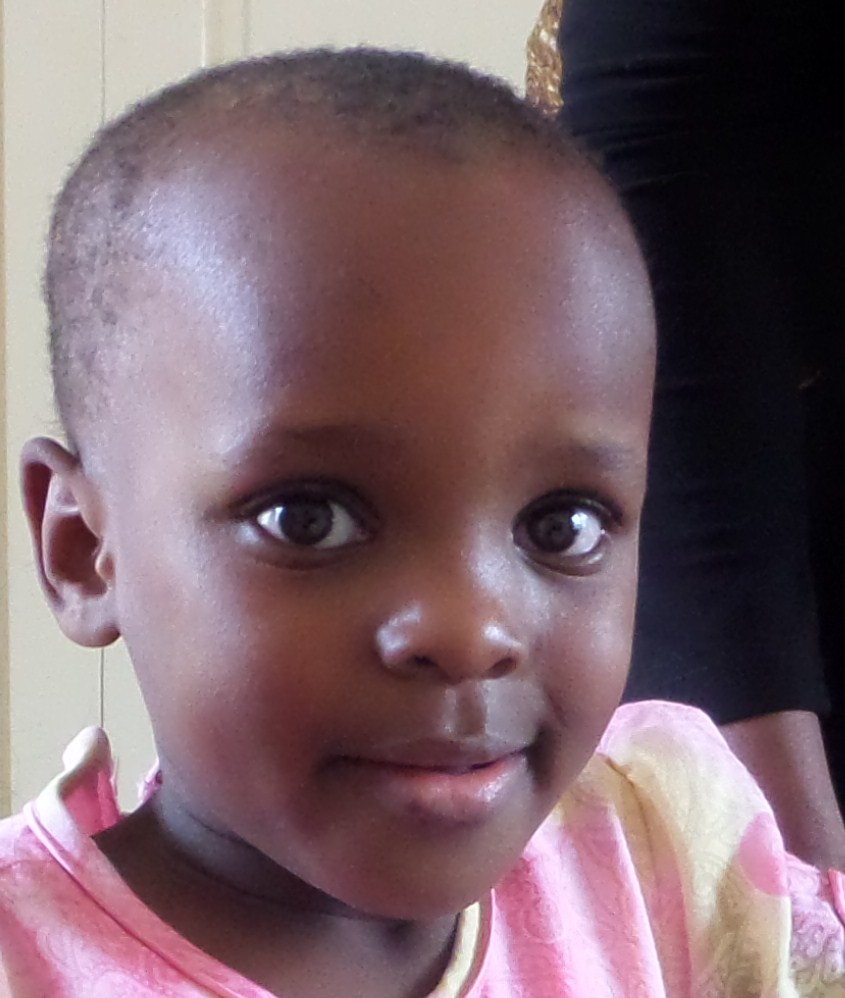 Jessica is the newest "treasure" to join the TOA family. She arrived on June 18, 2014. Jessica's mother was a very young teenage girl who was living in a local center for "street kids". The father is unknown. When Jessica was born she was immediately placed in a "baby home" - an orphanage that specializes in caring for infants and young children, but only keeps them until they are five years old.
When Jessica turned five, she "aged out" of that orphanage. Her mother is still unable to care for her. The Welfare authorities were desperate to place her in an orphanage that cared for older children. They asked Treasures of Africa to take her and we could not turn her away. It is our deepest desire to make sure that little Jessica doesn't feel like she is being shifted from one institution to another - but instead that she has become part of a big family. Will you pray for her young heart to be healed of any sense of rejection or loss and pray for our staff and the other children that they will be able to provide the love that she desperately needs to feel safe and secure?
Since all the other TOA children are in school during the daytime hours (with the exception of our two infants) we have had to hire someone to work with Jessica on preschool prep to prepare her for entering first grade in January. This is an additional staff expense that we were not planning on. But it is vital to get her ready for school especially if we are going to send her to an English Medium school. There is A LOT of tutoring that will need to be done with little Jessica! If you would consider becoming a monthly sponsor for Jessica - it would be a tremendous help and an investment in giving Jessica a future and a hope! Thanks!