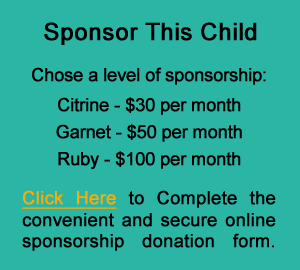 She dragged herself to a small ill-equipped medical dispensary in the rural village where she lived and succumbed to her injuries within 24 hours.
Joel's parents were not married to each other and his father had another family who were totally unaware of Joel's existence as well as the existence of his baby sister – JoAnn - who was two months old at the time of their mother's death. His sister was taken to a nearby "baby orphanage" and Joel was brought by the Welfare officials to Treasures of Africa.
We were able to reunite the two siblings and they are now both living and being cared for at TOA.
Joel has thrived under the care of the TOA staff who have lovingly nurtured him and given him nourishing food and vitamins to reverse the effects of malnutrition. He is now enjoying playing with the other children especially little Shadrack who is close in age to him. He is also responding to the abundance of love and attention he is receiving.
Please pray for this precious treasure – so that his heart and memories of tragedy and abandonment will be healed.