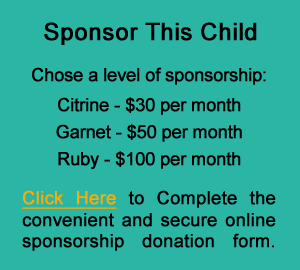 grandparents who were unable to give her proper care and attention. She was brought to live at Treasures of Africa Children's home along with her younger sister Glory as one of the first residents of the new children's home.
Helena is now 16 years old. She is attending a Private Secondary School in Moshi. She loves school and is a diligent student. She appreciates her opportunity for an education and wants to be a teacher one day.
Helena is very selfless, giving and generous with her time in helping others. She has a very quiet, sweet nature and always enjoys helping out around the house and helping with the younger children.
We believe she will make an excellent teacher and anyone who invests in Helena through the child sponsor program will be giving a gift to the nation of Tanzania and a future generation of students that she will influence.